FOR IMMEDIATE RELEASE
Duraham, North Carolina
7/27/15
Press Release and Media inquiries by [Michael@BeyondPublishing.net]
Author – How one family created a final home for a father with love, honor, and dignity. Not only is Cora Darrah launching her book on Amazon she is making it available for $0.99 cents. When asked, "Why," she replies, "I know there are many families who are going through what our family went through and I want them to have my book as a resource; so for a limited time people around the globe can get my book for just $0.99 cents."
"This book is about my Father -in-Law Joe and our journey with his dementia diagnosis. We've learned a lot on our journey, not only from our research but first hand in taking care of Joe. This book is our story and can help families who are struggling. Cora goes on to share, "People with Alzheimer's and dementia can be moody and demanding, they quickly forget everything you tell them and many times are very frustrated because they feel like a stranger in their own home."
With 5.4 Million Americans suffering from Alzheimer's and Dementia in the USA it is the 6th leading cause of death according to http://www.alz.org. One out of three seniors will die with Alzheimer's or another dementia and two thirds of sufferers are women. "It's a growing number of people that are being diagnosed because we are living longer," says Cora. Another interesting fact to note is that in 2014, friends and family of people with Alzheimer's and other dementias provided an estimated 17.9 billion hours of unpaid care, a contribution to the nation valued at $217.7 billion. http://www.alz.org
Cora has been active on social media connecting with Alzheimer's and Dementia support groups on Facebook and other platforms, building relationships, establishing quality connections and becoming a resource with her speaking, interviews and Website leading up to the launch of her book. Her book will be available on Amazon Tuesday, July 28th for a limited number of days at just $0.99 cents.
About Cora Darrah
Cora has been a special educator for over thirty years and has worked in a variety of settings from kindergarten through higher education. She has a passion for the child with a disability and the innate ability to discover how to best reach their learning potential. She has a master's degree to work with children with learning disabilities and has earned her National Boards. She has recently retired from working in public schools and is now using her skills to assess children and develop educational plans for children that are home-schooled. Recently, with the development of her book, Cora spends more time interacting with individuals that have Alzheimer's or dementia with the hopes that her skills as a special educator can help develop plans that may help ease the stress of this condition.
She is a first time author. Here We Go Joe is being published by The Cheerful Word in Hendersonville North Carolina. Cora is planning to publish several more books.
About Michael D. Butler
Michael D Butler Publisher-Author-Book Launch Expert™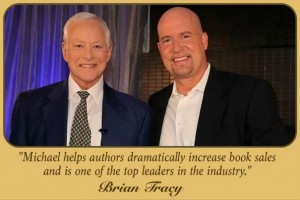 America's Book Launch Expert™ | Author | Publisher
We help people publish their books and e-books.
We help authors and speakers sell more books so they can charge more for speaking and consulting.
As seen on Fox news Michael has been called a Book Launch Expert™ by Brian Tracy and his clients have been seen on Fox News, CNN, Dr. Phil, Fox Business, Inc 500, Garnered 2 Movie Deals, Dallas Morning News, San Francisco Chronicle, Houston Chronicle and many more.
Ask an expert at BookLaunchExperts.com  it is America's Fastest Growing Author Community on Facebook | Author Talent Scout
BEYOND THE BOOK ~ BUILD YOUR BRAND ~ BECOME A SPEAKER ~ BE THE EXPERT!
What are you waiting for? Doesn't YOUR book deserve Best Seller Status™ ?
Call 702.623.2040 or email bestseller@BeyondPublishing.net today to get on the waiting list and get this program rolling for you.
---